Fair Oaks, California, the CROWN of the Sacramento Valley!
Heart of Fair Oaks Community Scavenger Hunt!

Gather your friends, families, and neighbors and embark on an exciting journey through Fair Oaks. Discover old favorites, find new treasures, and most importantly, have fun! Happy hunting! Exceptional prizes are up for grabs! Stand out with your creativity and engagement and get ready for a delightful surprise. As soon as you register you will receive an email with the link to the list of things to do! Enjoy!!!
Discover Fair Oaks' Treasures with Us!
At "I Love Fair Oaks," we celebrate the heartbeat of our community—the small businesses, artisans, and creatives that give our town its unique charm. Every week, we turn the spotlight on one such hidden gem, sharing their story with the world.
Are you a local artisan, business owner, or creative soul? We're eager to feature you! Connect with our vibrant community by joining our Facebook group, "Heart of Fair Oaks." Reach out to Chrysti Tovani at 916-320-2663 or at chrysti@ilovefairoaks.com.
Delve deep into the magic of Fair Oaks. Let's set forth on this mesmerizing voyage, where each tale promises to intrigue, inspire, and enthrall. Dive into the essence of Fair Oaks—you're bound to fall head over heels just as I have. As a dedicated local REALTOR and passionate community enthusiast, I'm excited to guide you through all our town has to offer. Welcome, and prepare to be enchanted!
Join us in our Facebook group, Heart of Fair Oaks.
This is it! The pillow everybody wants!

You can order this pillow online. On the back side it has the Love Fair Fair Oaks logo.
meet Chrysti
Hey there, superstar! 🌟 Guess what? If you've got this burning desire to discover the wonders of Fair Oaks, CA, you've just stumbled upon the ultimate treasure! Welcome to "I Love Fair Oaks," not just any guide, but YOUR all-access pass to the heartbeat of Fair Oaks, brought to life by yours truly.
Want to journey through the soul of this vibrant community? Dive into my handpicked videos, where I've passionately captured everything from the tucked-away boutiques to the drool-worthy local bites. I've personally connected with our town's passionate business owners, and trust me, you're about to experience Fair Oaks in a way you've never before.
Who am I? Chrysti Tovani, at your service! I'm not just any Realtor – think of me as your Fair Oaks confidante, unveiling every hidden gem, local tale, and must-visit spot. Through "I Love Fair Oaks," I'm flinging open the doors to our buzzing farmers markets, captivating eateries, and those sweet spots only a true local knows.
So, come on in and soak up the magic! And here's a nugget of wisdom: When you choose local, you're not just making a purchase. You're uplifting, celebrating, and powering YOUR community. 🚀💛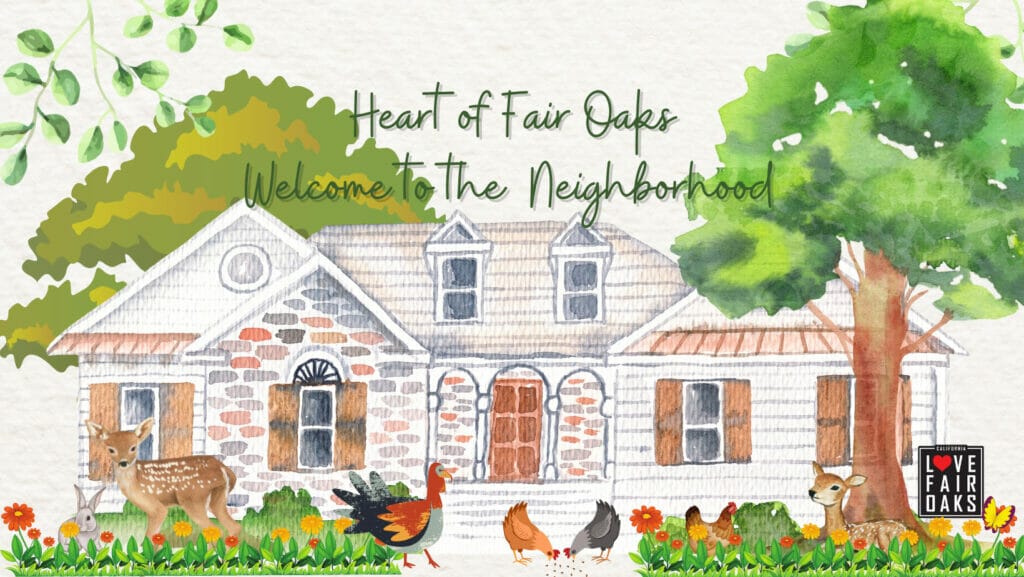 Embarking on Your Home Journey with Tovani Real Estate
Approachable, knowledgeable, and relentlessly driven to achieve your home goals—that's what Tovani Real Estate stands for.
Choosing a place to call home isn't just about walls and roofs—it's about envisioning where laughter will echo, stories will unfold, and memories will be crafted. At Chrysti Tovani Real Estate, we don't just see properties; we see potential nests of dreams and cherished moments.
As your dedicated guide, I'm more than just a Realtor—I'm your partner in this intimate journey. Going beyond the expected, I commit to each twist and turn, ensuring that every challenge is met head-on, and every expectation is surpassed.
With me by your side, you won't simply buy or sell a house. You'll embrace a journey where every step resonates with understanding, dedication, and a passion for making your home dreams a tangible reality.
Whether you're gauging your home's worth or preparing it for its grand market entrance, don't just choose a realtor—choose someone who values the heartbeats within the home. Dive deep into this adventure with me, and let's ensure every chapter of your home story is penned with precision, passion, and a personal touch.

Chrysti Tovani, REALTOR
Lic# 01118449
RE/MAX GOLD Fair Oaks
5252 Sunrise Blvd. Ste. 6
Fair Oaks, CA 95628
Email: c@chrystitovani.com
Phone: 916-320-2663
---
Fair Oaks Real Estate Insider
Fair Oaks Community Organizations
Find your way home with Chrysti Tovani – Your trusted guide through the complex home-selling and buying process in Fair Oaks
Exploring the Depths of the Heart: Personal Essays and Articles that Speak to the Soul
Fair Oaks Live!
We're booking dates for 2023! We'll come to your business and go LIVE!
Elevate your experience – Become a VIP member today!
Our VIP club members get exclusive perks. When you sign up, a Love Fair Oaks Sticker will be mailed to you and you are automatically included in our monthly gift card giveaway. * Must include your address to qualify.
To fully experience this Fair Oaks embrace, kindly include your address. Rest assured, your information will remain safe and exclusive with Chrysti Tovani. She will be the sole individual engaging with you on this platform.