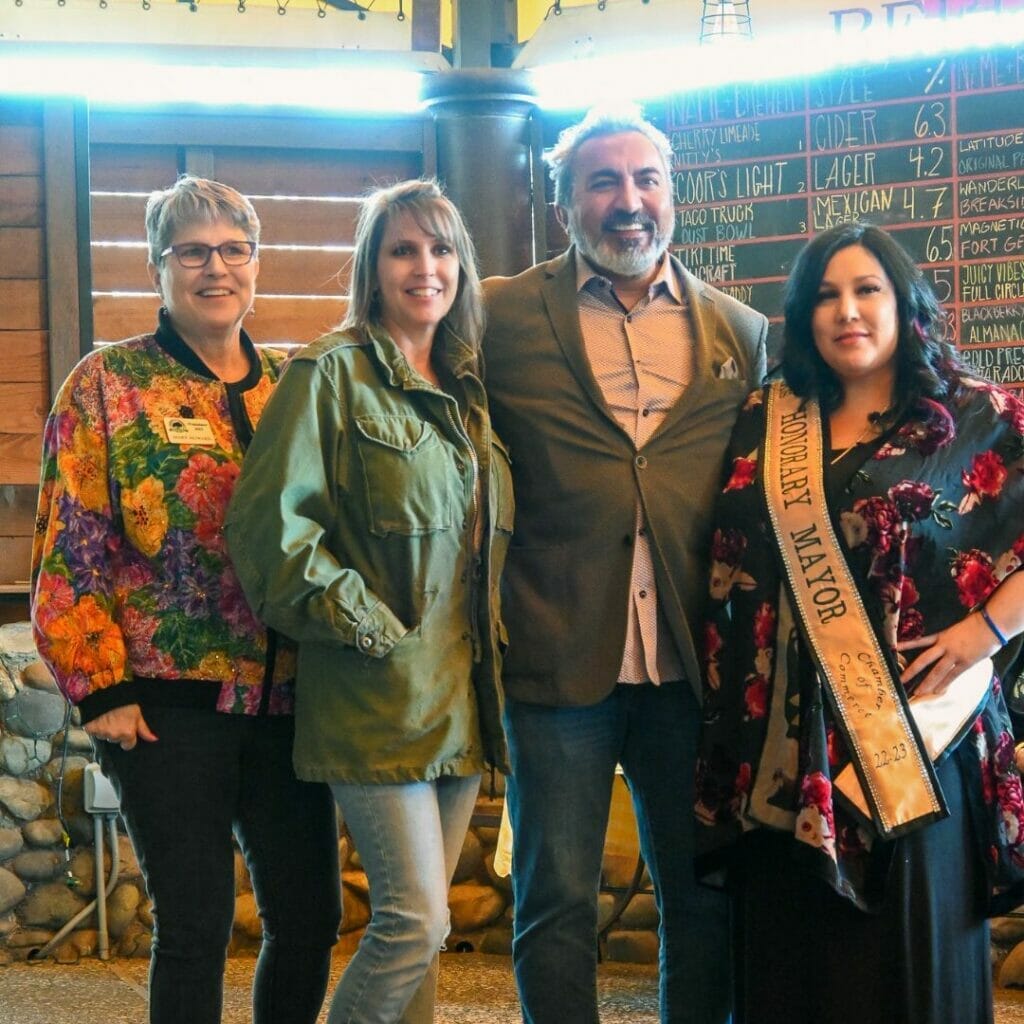 Congressman Ami Bera recently attended the Fair Oaks Chamber of Commerce luncheon at Dad's Kitchen on February 16th, 2023. As he enters his second decade in Congress and as a resident of Fair Oaks, he shares the community's excitement about the ongoing renovations in Fair Oaks Village. During the luncheon, he took the opportunity to discuss his views on various issues and share his thoughts on what's happening in the Sacramento region.
The renovation of community spaces like the Far Oaks Village and the Clubhouse can significantly impact the overall quality of life in a community. Creating a more welcoming and inclusive space can help bring people together, promote social connections, and foster a sense of community pride. These kinds of projects can also attract new residents and businesses to the area, contributing to the economic growth and development of the community.
In addition to the benefits of improved community spaces, there are also critical intangible benefits to consider. When we invest in community spaces, we are investing in the social fabric of our community. By providing safe, accessible, and inclusive spaces for people to gather, we can help build a sense of belonging and connectedness essential to building strong, resilient communities.
We still face many challenges as a community. One of the most pressing issues that we need to address is the impact of the pandemic on our lives and our economy.
At the same time, we must recognize that the pandemic has profoundly impacted our mental health and well-being. Many of us have struggled to balance our work and family obligations while dealing with the stress and uncertainty of the pandemic. As we move forward, we must continue to support one another and find ways to build resilience and adapt to the changing circumstances around us.
One of the most pressing issues we need to address in our community is the problem of homelessness. As we heard from Congressman Ami Bera, thousands of people in our region are struggling to find safe and stable housing. It is a complex issue that requires a multifaceted approach. We need to provide wraparound services to help people access the support they need, whether mental health services, addiction treatment, or job training. We also need to find ways to build more affordable housing and create a more supportive environment for people who are struggling to make ends meet.
At the same time, we need to recognize that homelessness is not just a local problem but a national one. As a society, we need to do more to address the root causes of homelessness and support people struggling with poverty and insecurity. It will require bold and innovative solutions beyond traditional social welfare and housing support models.
Finally, we must work together as a community to rebuild and revitalize our local economy. As Congressman Bera noted, there are signs of recovery in many of the surrounding suburbs, but downtown Sacramento continues to struggle. We need to create a more vibrant and welcoming environment that supports local businesses and encourages people to come back downtown. It will require collaboration between government officials, business leaders, and community members to find innovative solutions that meet the needs of all stakeholders.
Ultimately, our success as a community will depend on our ability to work together and find common ground on the issues that matter most. Whether we're tackling the challenge of homelessness, rebuilding our economy, or creating a more resilient and supportive community, we need to stay focused on our shared goals and work together to create a better future for all of us.