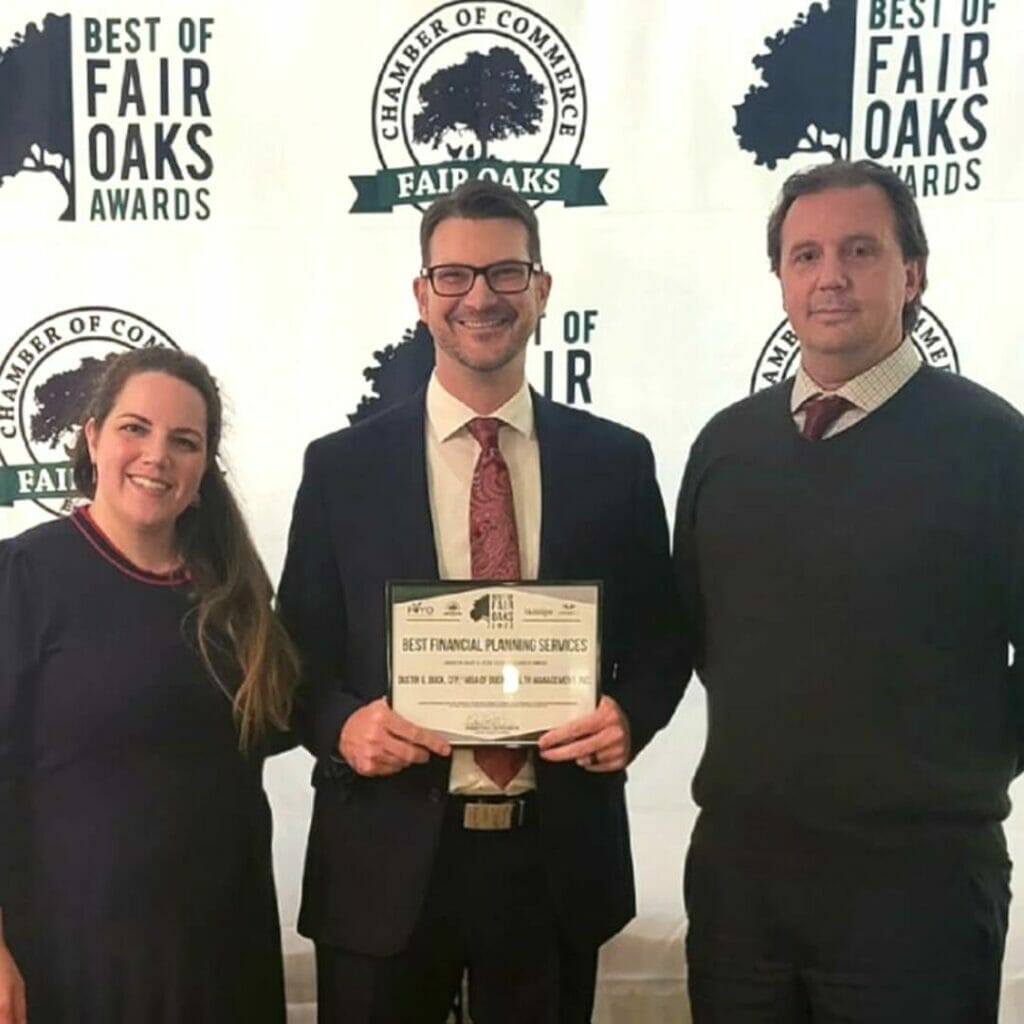 With over 20 years of experience, Dustin Buck founder of Buck Wealth Management helps people of all financial backgrounds achieve their goals and avoid financial stress.
Meet Dustin Buck, the founder of Buck Wealth Management, a financial planning and wealth management company that has served the Fair Oaks community for over 20 years. Dustin is a well-known figure in the community, and it's not hard to see why – he won the Best of Fair Oaks award for wealth finance and wealth management companies in 2023 and was also named Business Person of the Year.
In a recent interview, Dustin spoke about his journey as a financial planner and how he sees his role in helping people achieve their financial goals. Dustin understands that financial planning is not just about growing one's money but also about understanding their financial needs, fears, and aspirations.
Dustin shared how he was inspired to become a financial planner at 15, and his mother's work as a marriage and family therapist influenced his approach to financial planning.
Dustin's mother once told him that money is the number one reason people get divorced. This realization stayed with him, and he decided to pursue a career in financial planning to help people build secure financial futures and potentially reduce the number of divorces caused by financial issues.
He believes in building long-term relationships with his clients and working with them to craft a strategy for achieving their financial goals.
Dustin is passionate about helping people of all financial backgrounds and believes financial planning is not just for the wealthy. However, he recognizes that money is an emotional topic, and people have different attitudes. That's why he spends a third of his time counseling clients, helping them navigate money management's emotional and psychological aspects.
Dustin's approach to financial planning is not just about the numbers but about making meaningful changes in people's lives. He has helped many couples align their financial goals and avoid the pain of divorce caused by financial stress.
Dustin has some great tips if you're looking for a financial advisor. It's important to prepare before meeting with an advisor, which means listing your assets and liabilities, having a good idea of your income, writing down your goals, and thinking about your financial strengths and weaknesses. During your first meeting with an advisor, being open and honest about your goals and concerns is important. You should also ask specific questions, such as whether the advisor is a fiduciary and how they get paid.
Choosing the right financial advisor can significantly impact your financial success, and Dustin is here to help. By following his tips and being open and honest with your advisor, you'll be well on your way to achieving your financial goals. Good luck!
If you're ready to take control of your finances and start building wealth, contact Dustin Buck today to schedule a consultation. During your initial meeting, he'll take the time to understand your financial situation, goals, and concerns, and work with you to create a plan that fits your needs. With his expertise and personalized approach to financial planning, Dustin can help you achieve your financial goals and avoid the financial stress that can strain relationships. Don't wait any longer to start building a secure financial future – reach out to Dustin Buck now and take the first step towards financial freedom!