Ladies and gentlemen, as we embark on this exciting journey, it's worth acknowledging that many of us are seasoned travelers of buffet etiquette. We've mastered the art of navigating the spread with grace and consideration for our fellow diners. But, let's face it, there are those few who might need a gentle reminder about the do's and don'ts around the buffet table. So, here we go.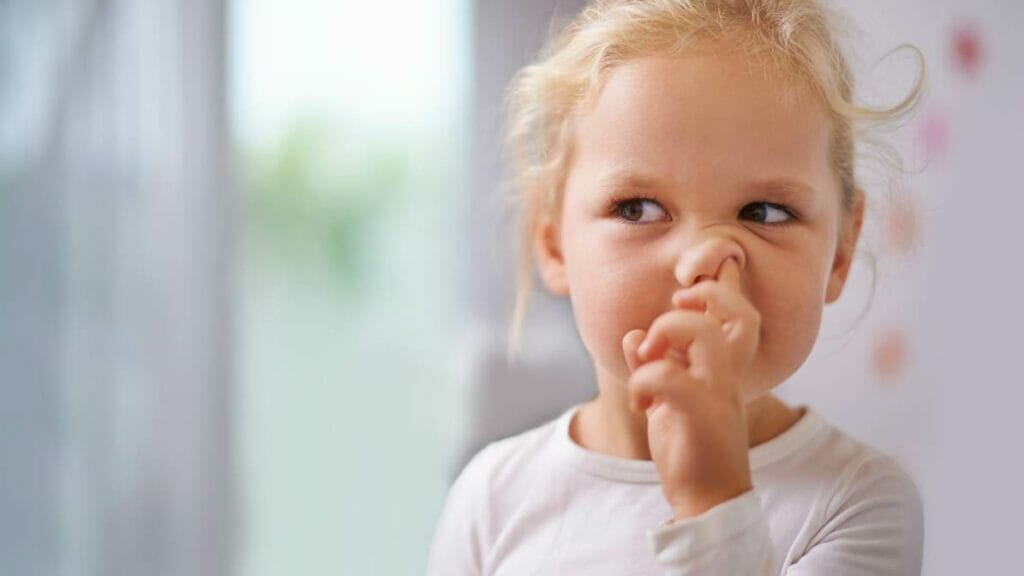 Imagine:
You're eagerly anticipating your meal, and the server adds their personal touch—a quick finger-licking session for that added "flavor." But wait, before they touch the dish about to grace your plate, let's pause.
Here comes little Nicky who embarks on a nose treasure hunt, but he's not stopping there. While excavating for "gold," he's also treating himself to the cookies on the tray. And what comes next? You guessed it—those same cookies are returned for others to enjoy. Talk about a cringe-worthy scene!
Let's chat about the all-important topic of buffet safety.
When we embark on culinary adventures, we need to be aware of the risks involved. It means acknowledging the possibility of encountering some unwelcome bacterial companions.
Now, fellow food enthusiasts, let me ask you: who's ready to embrace this exciting gastronomic journey? Let's dive into a feast teeming with bacteria!
Whether you're indulging in post-candle-blowout birthday cake, taking a bold plunge into a salsa bowl that's seen its share of double-dipping, or enjoying a roll that's had an encounter with unwashed hands, you're entering a realm where bacteria might tag along.
On a personal note, I once fell ill after attending a BBQ.
The food was freshly prepared. However, several adults and children were eating from the serving dishes with their hands all over the food. One of the kids was running around with his hands in his pants before having them in the chip bowl.
Both myself and another diner were sick with a stomach bug for days. This experience highlighted the critical importance of maintaining strict hygiene practices while handling food.
As a result, I have become exceedingly cautious about cleanliness, especially in buffet settings. While I can't definitively attribute the illness solely to the food, witnessing certain behaviors around food raises valid concerns about their potential impact.
Unsettling Observations:
This really happened. A partygoer declined a cake slice during a gathering. The reason is that the person serving the cake was repeatedly licking frosting off her fingers and then touching each piece of cake, transferring more frosting onto her fingers. It was quite unsettling to witness such behavior, and the person seemed utterly oblivious to the unhygienic practice.
Let's take a moment to reassess our approach:
It doesn't have to be a risky endeavor. Allow me to share some valuable tips for savoring your food in a safe and stomach-bug-free manner.
Let's dive right in and explore these guidelines for a worry-free culinary experience: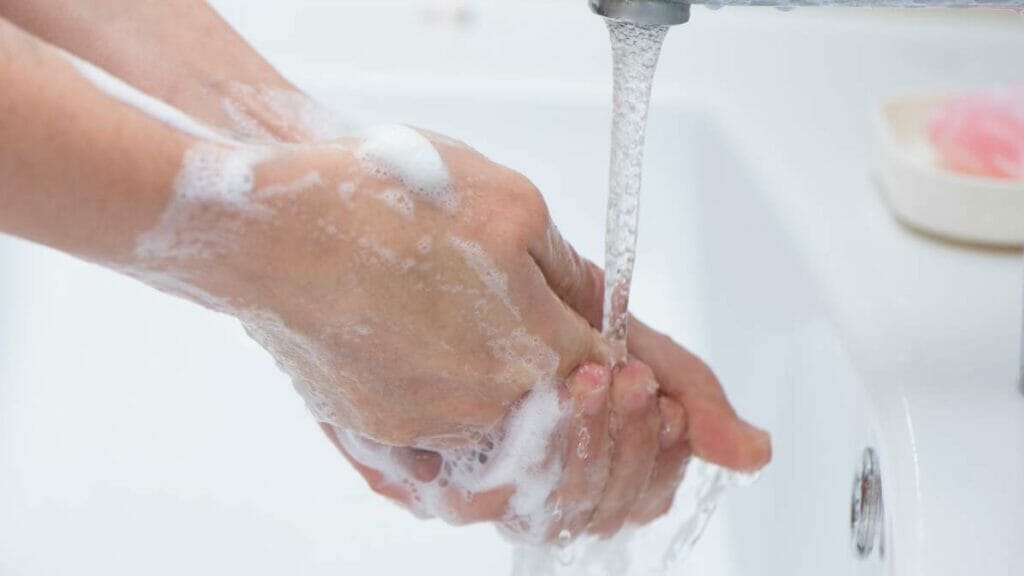 Wash those hands:
Before digging in, take a quick detour to the restroom and thoroughly wash your hands. Our hands touch countless surfaces throughout the day, collecting bacteria and germs. So, use warm water, soap, and dry your hands with a paper towel to ensure they're clean and ready for the feast.
Individual plates:
Make it a priority to use separate plates for serving and eating. Encourage everyone to serve themselves on their designated plates and consume solely from their own plate. This simple practice minimizes the risk of cross-contamination between different foods and prevents the spread of potential bacteria or viruses. By maintaining this boundary, you ensure a safer dining experience for all.
Don't eat directly out of the serving dishes.
Instead, use utensils to serve the food on your very own plate. It might be tempting, but standing at the buffet table and eating straight from the dishes is a recipe for food contamination and a nasty stomach bug. It also makes the serving dishes look like they're someone's dirty plate.
Utensils are your allies:
When serving, use provided tongs or utensils. Let's keep our hands out of the equation unless it's unavoidable. In that case, don't hesitate to ask for assistance. Be mindful and use the appropriate utensil for each dish separately.
No finger-licking while serving:
Resist the urge to lick your fingers while serving, even if you accidentally get some icing or sauce on them. Licking your fingers introduces unwanted bacteria and germs to the food, affecting the health and enjoyment of others. Maintain good hygiene and use a paper towel to wipe your fingers if needed.
Avoid eating in line:
Eating while standing in line is a big no-no. Saliva might inadvertently end up on the dishes, passing bacteria to others. So, wait until you're at your table to enjoy your meal. If you're uncertain about a dish, take a small sample on your plate to taste later. If you're unsure about ingredients or flavors, just ask.
Mind your hands:
When you touch a food item, be it a roll, a slice of pizza, or a delightful dessert, place it on your plate. Avoid handling food and leaving it behind. This practice promotes cleanliness and shows respect for the buffet and consideration for others.
Roll up those sleeves!
Keep your shirt sleeves well above the buffet items to prevent any contact between clothing and food. Let's keep things tidy and enjoyable for everyone.
Guide your young ones:
Teaching our children proper buffet etiquette is crucial. By instilling these manners, we ensure they handle food responsibly, avoiding discomfort or health risks for others. Guide them in making smart choices at the buffet. Actions like changing diapers or wiping noses might be acceptable elsewhere but aren't appropriate around the dinner area. Emphasize the importance of washing hands before serving food or eating to maintain hygiene standards. By doing so, we create a pleasant and safe dining experience for all.
A powerful message about handwashing:
Handwashing is a simple yet potent practice that guards against transmitting harmful pathogens. By emphasizing thorough handwashing before meals and during food preparation, you significantly reduce the risk of foodborne illnesses. Teach your kids the proper handwashing technique, set a positive example, and together, create a safe and enjoyable dining experience.
Wrapping it up with impact:
With all said and done, let's put these essential principles into action and relish a healthy, delightful dining experience together.
By adhering to proper buffet etiquette, we safeguard our food, protect our health, and forge enduring memories with loved ones. So, let's relish the flavors, embrace good hygiene practices, and make the most of our time together. Here's to a joyful, worry-free dining experience!