CinderELLA Complex Designer Fashion Boutique is in Fair Oaks Village at 10149 Fair Oaks Blvd. in Fair Oaks, California. Owner, stylist, and image consultant, Jacqueline Gorre, regularly visits San Francisco to find the designer, new and vintage fashions, shoes, bags, dresses, and other beautiful clothing and accessories for your pleasure. Do you need some pizazz to your style? Have an important event? Jacqueline can help! Did you know that she styles Jessica Malone?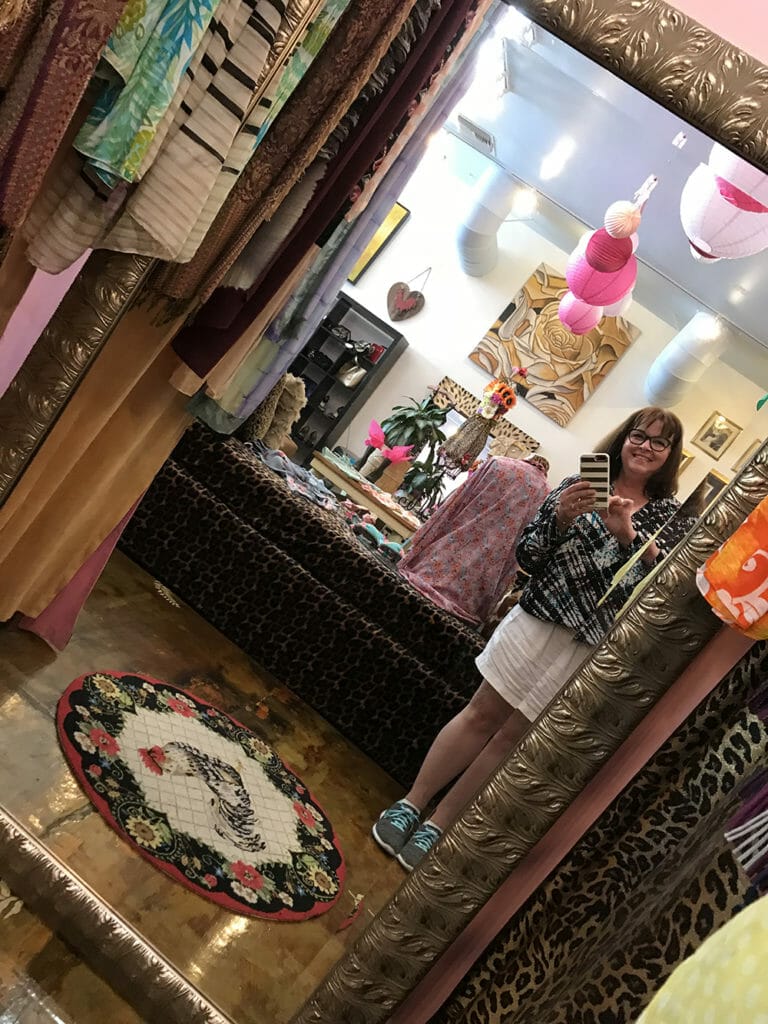 I had a great time trying on clothes! Of course, I found a Vince Camuto blouse, and it's mine!
Keep up to date on the latest fashion finds and never miss a sale by following CinderELLA Complex on Instagram!
Tell them you found them on the I Love Fair Oaks blog! Sharing and promoting local and small businesses is one of the ways I give back to the community. Thank you!