Hello, my Fair Oaks lovelies! I am excited to introduce you to Rebekah, owner of Village Salon, located at 10145 Fair Oaks Blvd, Fair Oaks, California.
I am a regular customer at the Village Salon. My stylist is Crystal who is AMAZING! From what I've seen, all of the stylists at Village Salon are talented, established, and continue their education to stay on top of trends. It's an enjoyable experience every time I get my hair cut and styled. Rebekah was so kind and friendly when I approached her about featuring the salon. We had a lot of fun!
Brianna May Rosalind did some very artistic photography, and I took some photographs of Rebekah while she was working. We did a Q & A style interview. I hope you enjoy!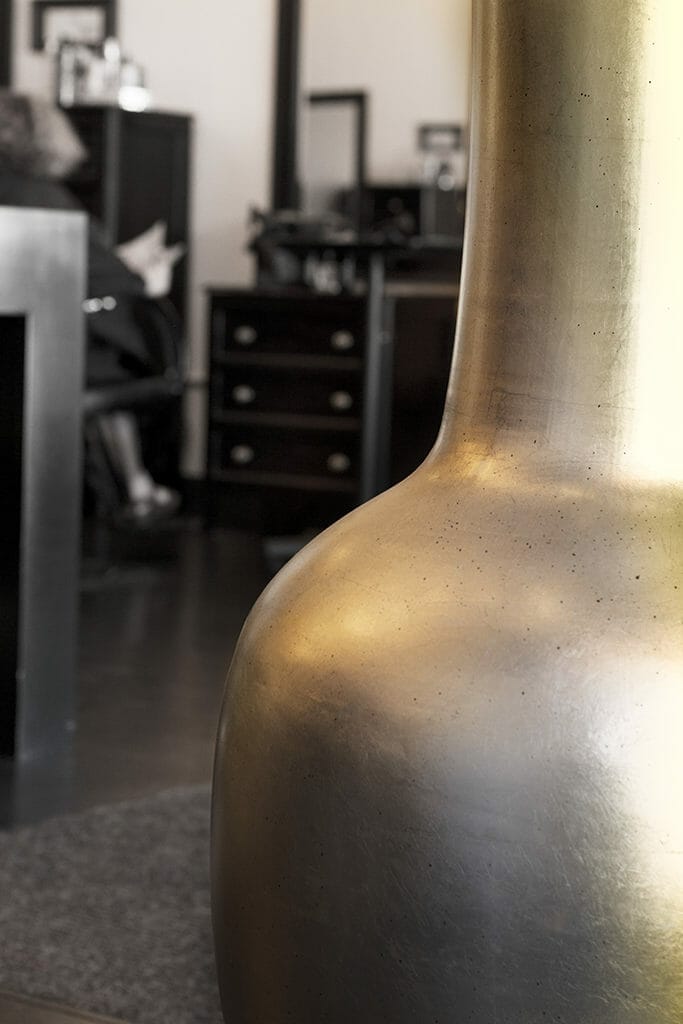 How would you describe your business?
We are a unique salon located in the heart of the historic old town of Fair Oaks Village. We focus on making sure our clients leave happy and maintaining a high level of professionalism that, you don't always experience these days. Nothing is more personally rewarding than helping people feel good about themselves and the way they look!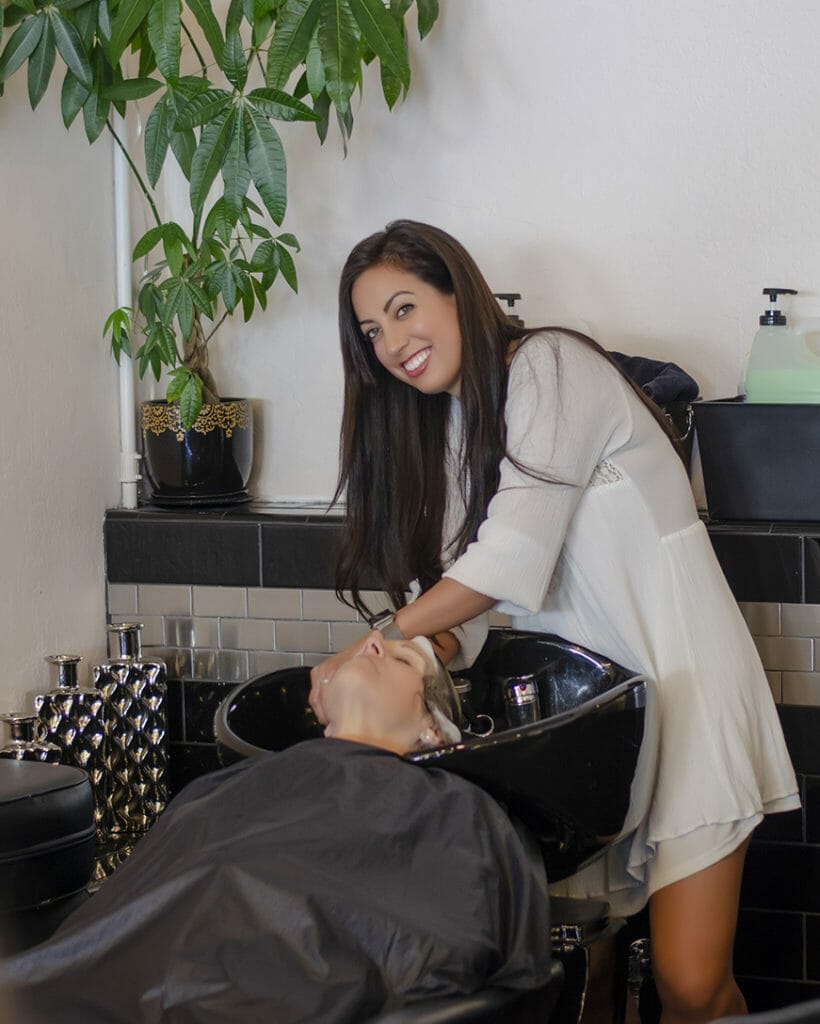 What made you decide to open your business?
I was intrigued by the beauty industry from a young age. It became a passion. By my teens & the early twenties, I was already selling skincare and cosmetics for Estée Lauder at Macy's followed by MAC Cosmetics at Nordstrom.
After I graduated from cosmetology school, I chose to apprentice and work for one of the top salons in town for about five years. After that, I moved to self-employment station rental in another salon for a short time. I was so busy and had so many clients that it got the wheels in my head turning. My father is a successful entrepreneur, and he always encouraged me to think big. I had a lot of hairdresser friends with the same ethics, level of training and professionalism that I have. Found the right spot and decided to go for it. I'm glad I did because it thrived.
Do you do any personal styling or weddings?
Wedding parties, proms, and school dances are regular here. We have over a dozen stylists who passionately specialize their own areas. From weddings & special events to precision cuts to crazy fashion colors to classic long hair to top quality lengthening extensions, we do it all! I could go on and on about everything we do. The best part is, edgy or conservative; we have the perfect fit for anyone.
What made you decide to choose Fair Oaks?
I moved to Fair Oaks from Folsom when I was almost 17. I started out doing hair at a salon about 5 miles down the road. Fair Oaks and the surrounding areas are where the majority of my clients live. I also have many clients that make the drive out from a lot further away, so I like that Fair Oaks isn't far from Highway 50 and Highway 80. I like to joke that Fair Oaks has all the salons like Fulton Ave has all the car dealerships. I have a lot of immediate family and friends here.
What do you think your customers love the most about coming to your salon?
Clients have told me stories about past bad experiences of going into salons and the front desk or staff seemed snooty, catty or intimidating. We're not like that at all! I receive many compliments on how friendly our team is! We really try our best to work together to make sure every client is greeted immediately upon walking in the door. We want everyone to feel welcome and comfortable. Coming into our salon is like entering our home. It doesn't feel corporate. It has good energy and warm hospitality. Our salon is neat because you get the upscale, fancy salon atmosphere mixed with the charming old town quaint shops, boutiques and eateries.
What is one of your favorite local spots to spend time?
My personal all-time favorite place to frequent in the Fair Oaks Village is Carmelita's Mexican Restaurant! It's an enjoyable and different restaurant! The exotic-eclectic decor, upbeat Latin Jazz, and the breezy hilltop patio are all so delightful to me. Their menu has a lot of variety, delicious appetizers and beautiful plates. They make great diet-friendly cocktails too. I have a lot of great memories at Carmelita's.
Wrap Up:
You can visit the Village Salon at 10145 Fair Oaks Blvd. in Fair Oaks, California. Located in the Fair Oaks Village where the chickens roam. The phone number of the Salon is 916-961-8900.