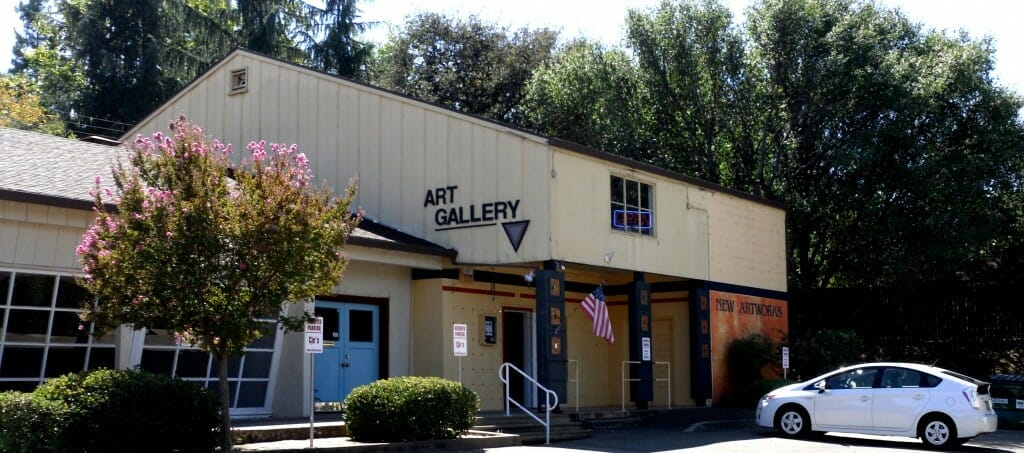 Update: Here's an oldie. This is one of the first blog posts on the I Love Fair Oaks web site in September of 2010.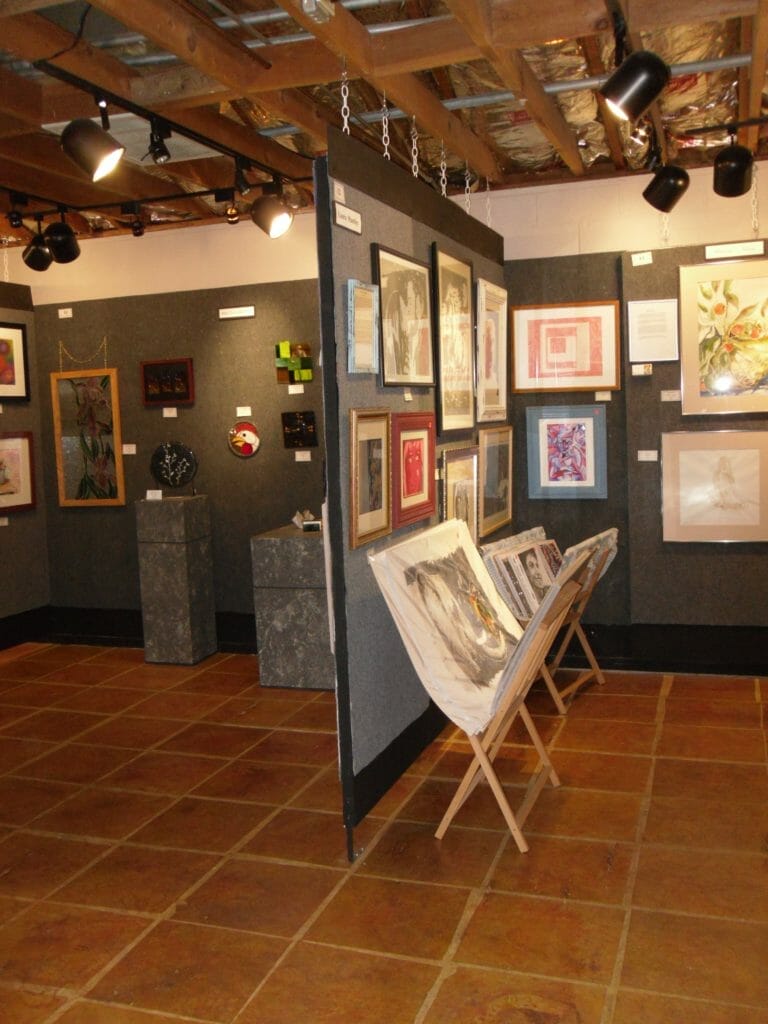 The New Artworks Gallery in Fair Oaks features works from residents.  On the 2nd Saturday of the month, there is a reception in the main gallery to showcase the exceptional pieces from the collection on one artist.

I had the pleasure of meeting Illustrator, Donna Naes, who is a lovely woman.  She showed me around and let me take a few photos as long as they were at an angle.

The colors of the art with the lighting is mesmerizing.  There's no way to capture that feeling of or the smell of canvas and paints.  I love it!

You can purchase paintings, and there is also jewelry and hand painted cards and glass art.  The prices are reasonable too.

The gallery is a combined effort by all of the artists who participate.  Not only do they lease space to hang their art, but they also volunteer their time to work in the gallery.  It's a community.

If you've not been to the New Arts Gallery in Fair Oaks Village, you need to go.  It's a real treasure.

This month, beginning on September 8th through October 3rd the theme will be "Fowl Artistry in Fair Oaks."  Including a combination of artists featuring "chickens" of Fair Oaks.

The opening reception is on 2nd Saturday, September 11th, from 5:00 PM to 9:00 PM.

All visitors get a chance to enter a drawing to win an original piece of work by Richard McHenry.

The gallery is located at the end of Fair Oaks Village at 10239 Fair Oaks Blvd in old Fair Oaks.

You can enjoy a leisurely stroll around the village shops, have lunch at a cafe and head on over to the gallery.  I should point out that the gallery hours are Wednesday – Sunday from 11-5PM and by appointment.  Find out more by visiting the New Artworks Gallery website.
Update: I started the I Love Fair Oaks blog in 2010 as a passion project because I truly do love Fair Oaks. Over the years, other responsibilities took my attention but I kept coming back. The site has had a full makeover and new direction but I've kept a few of the older posts. The New Artworks Gallery is no longer there.
Here are more photos I took from that day.
I have since attended ARC and went through their Art New Media and Photography program.