Bring the whole family to enjoy the child and dog-friendly patio paradise with bocce ball and fire pits. Shangrila Fair Oaks is the neighborhood hotspot in Fair Oaks Village.
To celebrate Halloween, Shangrila Fair Oaks teamed up with Sacramento's Front Street Animal Shelter for "Yappy Hour!"
People brought their dogs dressed in costumes for happy hour. There were games and face painting along with tables where you could purchase items for your pets and donate money to Sacramento's Front Street Animal Shelter.
There were dogs and kittens available for adoption. I hope they found good homes. The little dog who was blind was so sweet and just loved being held.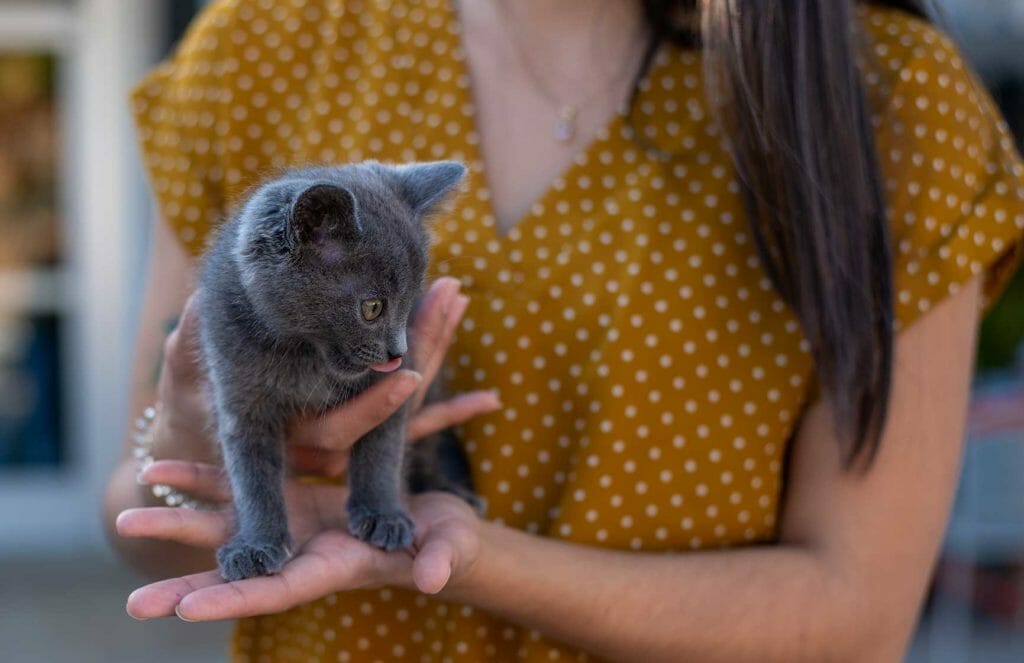 This Standard Poodle dressed in prison stripes was the sure winner of the costume contest. I have a confession. I was drawn over to the bar and ordered a hamburger and socialized. So I didn't take pictures of all the activities. I didn't even take a picture of my food. It was so delicious and I was having good conversations. Shangrila Fair Oaks is a fun place! They have signature cocktails that are refreshing. Ask the bartender.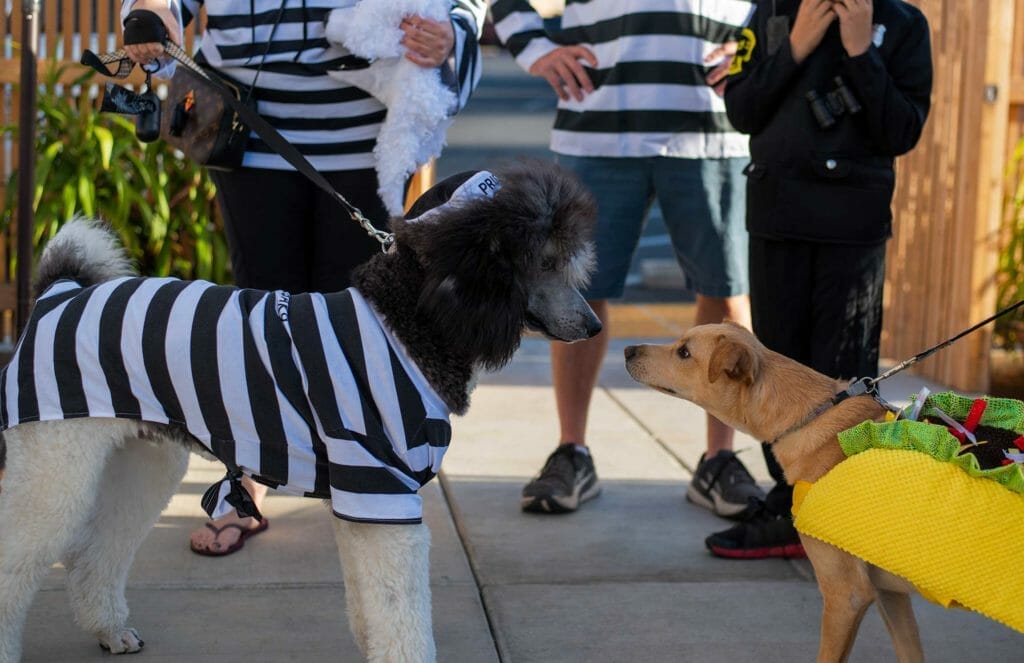 Sommer Peterson has done a wonderful job transforming the old mortuary into a beautiful place to hang out. It was featured on KCRA's Word of Mouth. Watch the video here. https://www.kcra.com/article/word-of-mouth-shangri-la-sacramento/29864287# My friends, Jessica Briggs, from Blog About it All, and Ashley Newell were guest stars. It was exciting to see them on TV.
Visit the website to see the menu and be sure to follow Shangrila Fair Oaks on Facebook. Are you interested in hosting an event? Check out their event page.